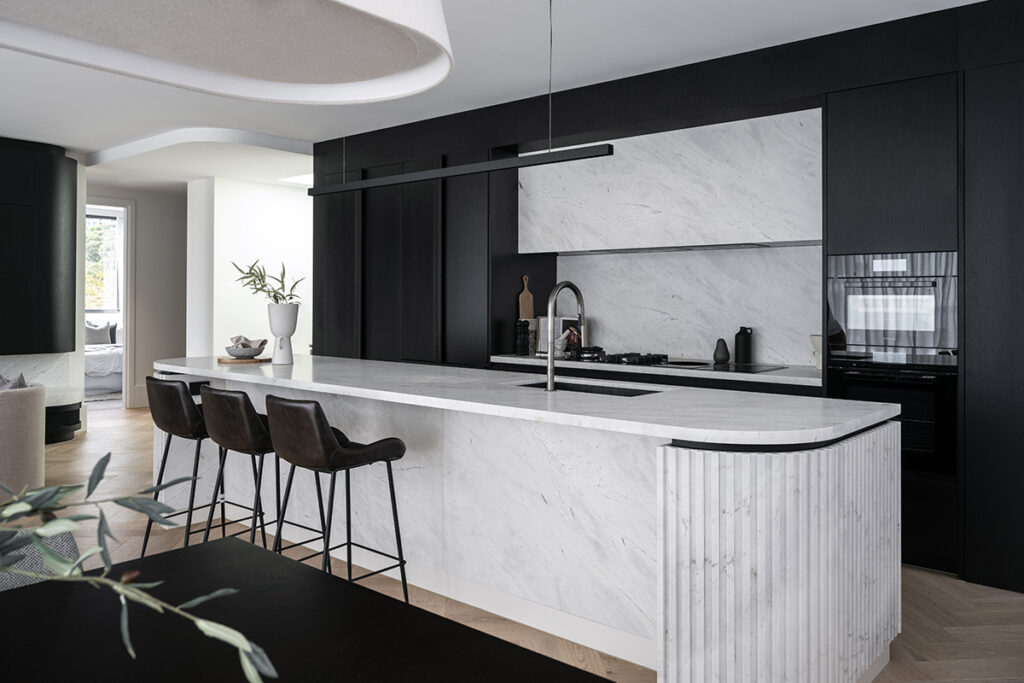 White Marble
available at HRST Stone.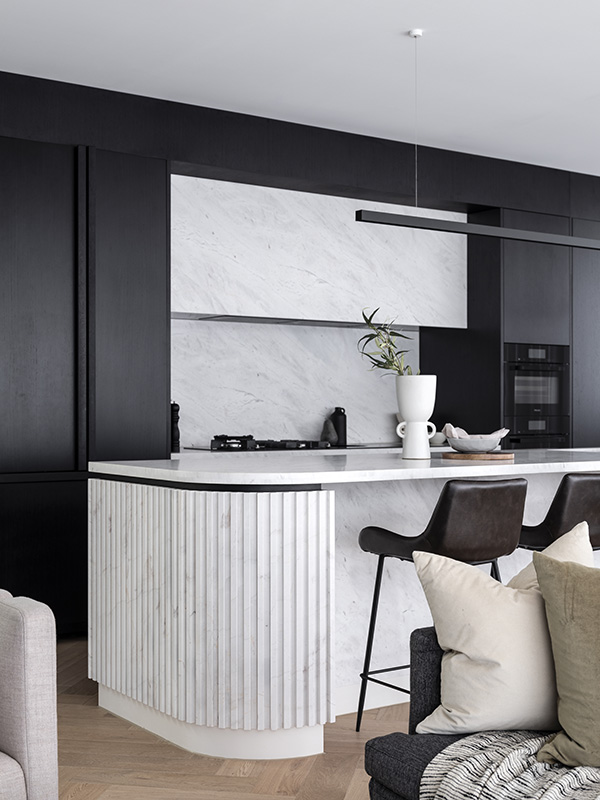 This monochromatic masterpiece kitchen was created by Entrance Hall and contains white marble. White Marble, used on the tabletop, backsplash, and range hood cladding, provides a sophisticated contrast to this design.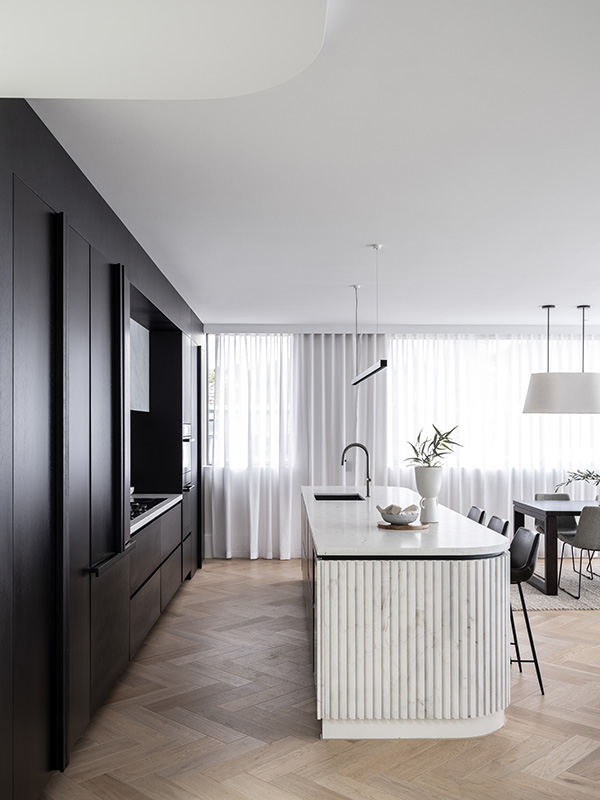 With an impressive and intricate curved design, this HRST Marble bench adds a sense of texture whilst complimenting the sleek lines of the cabinetry. HRST soft and subtle veining also adds an alluring depth to this space.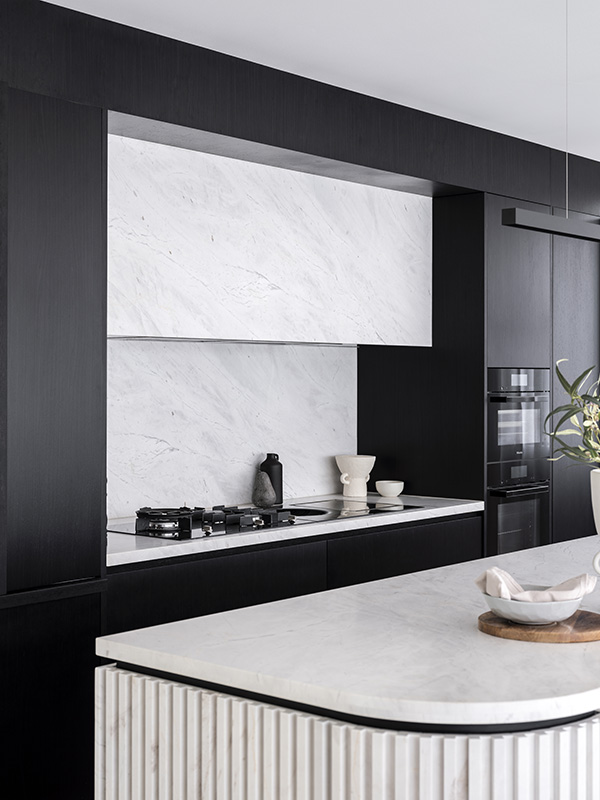 White Marble seamlessly harmonizes the dark cabinets and the herringbone wood flooring in this kitchen, giving a wonderfully balanced focal point.
Tom Ferguson is the photographer.
Premium natural stone is hand-selected by HRST Stone from all around the world. View our selection to view the most exquisite natural stone we have!